Celtic Ridge Farms
Naturally Raised by Our
Family for Your Family
Just 45 minutes west of London, Ontario we own and operate around 300 acres in Dutton/Dunwich and West Elgin.
The home farm has been in our family since 1873.  If we go back two generations, Annie Isobel McCallum, married Duncan Alexander Tait.  They had two children, Phyllis and Rob.  Rob, and wife Maryjo have welcomed the fifth generation to live on the farm, with the arrival of their son Alexander (2013) and daughter Emily (2016). It was and remains a true family farm.  Our farm began like many farms of the time, a few cows, chickens, etc. in order to sustain our ancestors in providing for their family.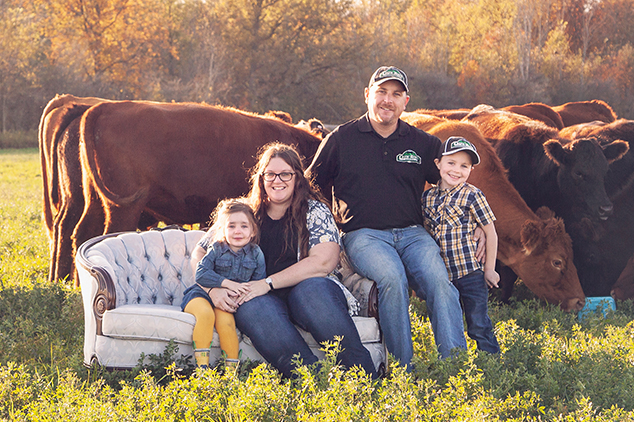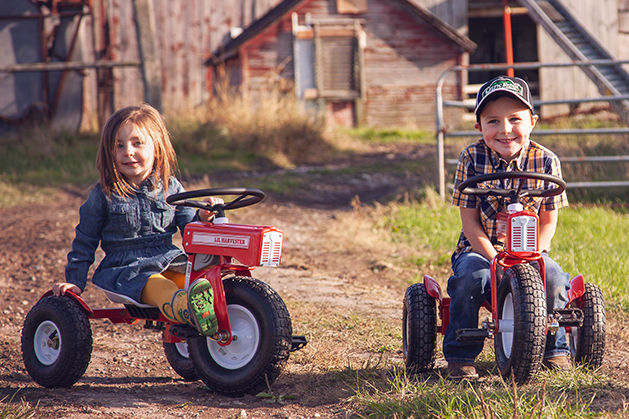 Dutton/Dunwich/West Lorne
Raising Pure and Natural Beef and Lamb
​Our philosophy has not changed that much from the early days, which is to raise pure and natural beef and lamb, without additives or growth hormones.  Our animals are raised on a vegetation diet, which means they frequent the pasture grasses and hay.  All our animals spend their spring, summer, and falls outdoors on pasture, and spend winters with access to the barns.
In 2013, after many years of selling beef privately to family and friends, we opened our business and farm up and began marking our farm raised meats online and at farmers markets. In December of 2018, we opened our farm store on our home farm. We expanded our farm store to include other local artisans and gourmet food items that complement our meats very well. We are very humbled and proud to continue running our farm and offering the same excellent quality meat our family has enjoyed to many families throughout the years.
See Our Available Products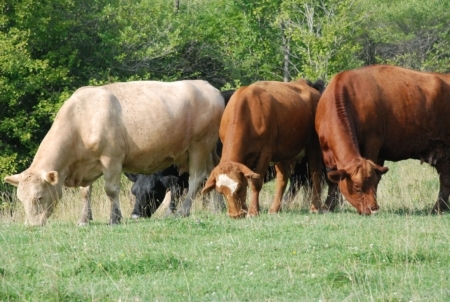 Celtic Ridge Farms
Best Quality Beef and Lamb for Our family and for Yours
Our goal is to conduct sustainable livestock growing through a free choice feed system, and select the best quality beef and lamb for our family and for yours. All our livestock are raised by our family, and we take pride in carrying forward family farming traditions.
Our beef and lamb is butchered in a provincially inspected, local, & family owned butcher shop, Highgate Tender Meats located in Highgate, ON.  Our beef is dry-aged for a minimum period of 21-days in a climate controlled setting, after which it is cut & wrapped and frozen.
Our farm has an Environmental Farm Plan, and we are currently undertaking some projects to enhance the farm, as we are proud to be stewards of the land. In 2016, we received funding through the Provincial Species at Risk Farm Incentive Program for our rotational grazing system which helps support grassland species at risk birds. We also received funding through the Elgin Clean Water Program for our watercourse restriction fencing project.
Reach Out
Please feel free to call us if you have any questions at all!